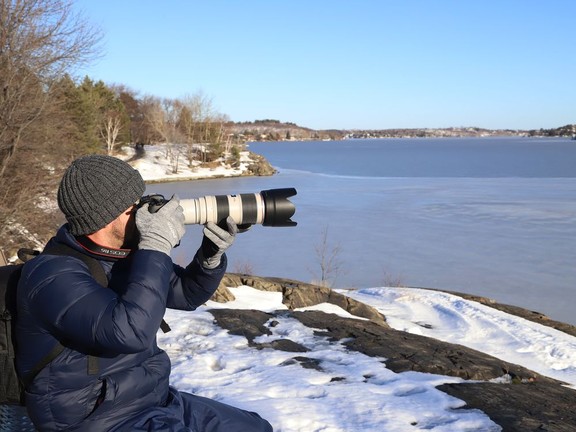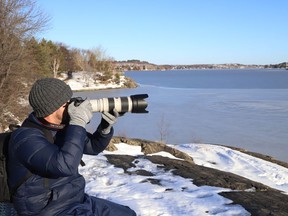 Article content
It's estimated that five billion photos are taken every day. If you're contributing to that mind-blowing total – either with your smartphone or a professional camera – the Brantford Public Library has some incredible resources to help you take the best photos possible.
Article content
Starting with the library's print collection, check out "How Do I Photograph a Sunset?" More Than 150 Essential Photography Questions Answered by Chris Gatcum. The author poses questions that every photographer will have in mind at some point in their image-making journey and then answers them in a clear, concise, and straightforward manner.
iPhone photographers will find Yasseen Tasabehji's The Ultimate Guide to iPhone Photography an inspiring resource to learn how to take professional photos or just improve your selfies.
Keep up with all the latest news about new cameras, photography techniques, and much more through PressReader's excellent selection of digital magazines. Download the free PressReader app to your device and set up your account with your library card and PIN. You can even set PressReader to automatically download the latest issue when it's published.
Article content
Some of the photography titles available from PressReader include Photography Week, Digital Camera World, Amateur Photographer, and Smart Photography. These digital magazines will keep you inspired all year round.
If you're looking for in-depth advice from professional photographers, look no further than the library's LinkedIn Learning and Universal Class online learning databases. Sign in with your library card and take as many courses as you want at any time for free.
LinkedIn Learning offers Introduction to Photography, Photography 101, and Photography Foundation courses, and many more specific courses. Universal Class, meanwhile, offers the courses Digital Photography 101 and Photography 101: Beginner to Intermediate.
Article content
The Library Digital Media Lab at the main branch, henceforth, offers free access to professional-grade digital imaging software. The Digital Lab has two powerful computers – one Windows computer and one iMac – and both computers offer the Adobe Creative Cloud suite of products.
Two apps in Creative Cloud will be of particular interest to photographers. Photoshop is the world's best-known image design and editing app offering you an incredible selection of photo correction and manipulation options. In addition to Photoshop, Adobe's Lightroom lets you organize, edit and adjust your photos with a variety of preset filters and many other features for amateur photographers.
LinkedIn Learning also offers some great courses on these two programs that range from beginner to advanced.
At Your Library is a weekly column provided by the staff of the Brantford Public Library. Readers requiring more information can visit www.brantfordlibrary.ca.