I grew up in the northern rivers of New South Wales in the 1990s. It was a place of stark contrasts: utopian dreams, alternative culture and objectionable social disadvantage. Since that time I have spent many years reflecting on my coming of age in such an unusual place and how it has shaped my adult life.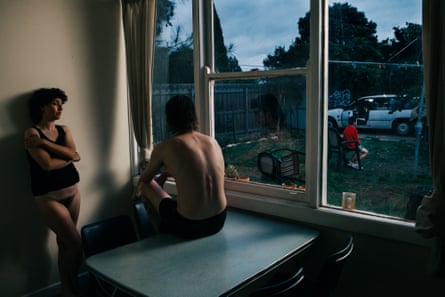 In 2014 I started taking pictures in an effort to reconcile the complexities of my past. Having witnessed up close the devastating ramifications of addiction, poverty and discrimination, I recognized that I had been carrying the weight of these burdens through my life. Fueled by nostalgia and longing I was compelled to return to my home town over and over, using photography to rebuild my history from the perspective of an adult and a mother. The unprocessed grief of my youth was setting the foundation for my photographic practice.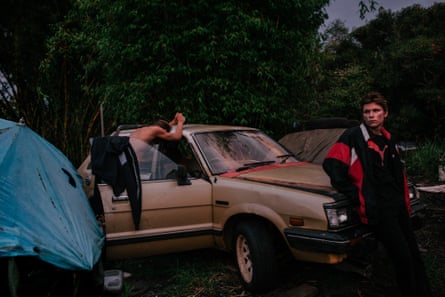 My series In Australia is ongoing. It focuses on the lives of adolescents, as I remember them, in Lismore, examining the residual effects of colonization and the Aquarius era of drugs, free love and political rebellion.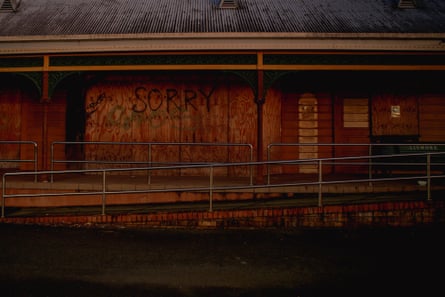 Lismore sits in a low-lying basin on unceded Bundjalung country, with rivers forking out to surrounding pockets of valleys, dairy farms, hippy communes and ancient Gondwana rainforest, then snaking towards the sea.
Growing up there my friendship circle embodied the diversity of backgrounds that shaped the region, from the original Widjabul Wia-bal people and established working-class residents to the newer alternative hippy communities from the surrounding hills. Sharing turbulent home lives and strong feelings of restlessness in a small town, a wide group formed of friends, each with their own complex and tender story.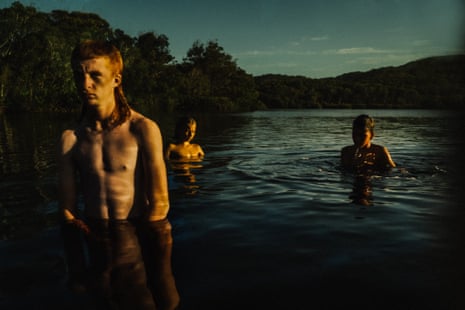 The hippy movement that I and many friends were born into rejected the restrictions, values ​​and expectations of middle-class society and embraced peace, love and drugs. There were idyllic aspects to being raised on a commune, living in nature with boundless freedom. But it could sometimes be a balancing act between free love and dysfunction, freedom and neglect, drug use and drug abuse.
There was an intentional lack of structure as our parents rebelled against the trauma of their own childhoods – which often left their children unprepared for the world. With the "ganja" capital of Australia down the road at Nimbin, at certain times of the year we had helicopters circling above and swarms of police conducting marijuana raids on our community. From a young age there was a strong feeling that we existed on the other side of the law.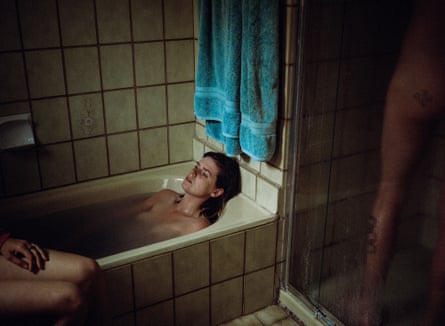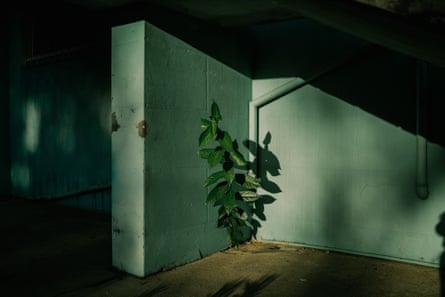 I remember now those adolescent years as being filled with freedom for which most of us were unprepared. Interwoven with ordinary teenage experiences such as smoking cigarettes, drinking alcohol and skipping school were darker elements of domestic violence, drug use, incarceration and death. Many of us had seamlessly transferred our childhood freedom on communes to excessive and at times self-destructive freedom in small-town suburbia.
Yet I also remember the feeling of belonging, of friendship, of intoxicating first love and of rebelling against authority.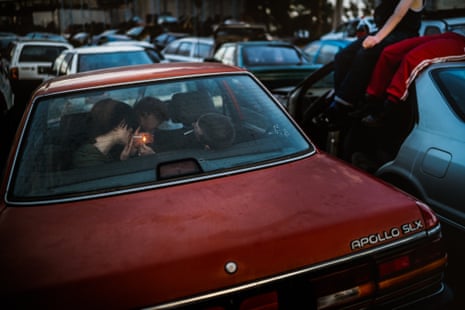 In 2014 I also began taking self-portraits, creating scenes that loosely resembled experiences from my teenage years. Then I began to cast people to feature in my photographs, using scenarios that drew from my memories. The images are taken at dusk, with sunset symbolizing the shift into newfound freedom. The landscapes resemble sites where, in the 1990s, my peers and I would find our autonomy.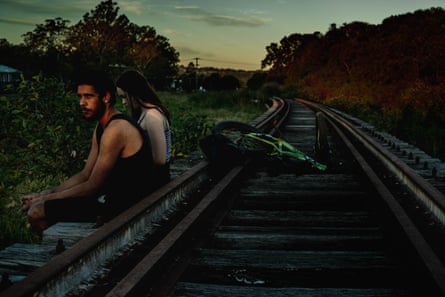 The images in the series explore adolescence while also revealing how the idealism of the counter-culture movement played out when met by small-town boredom and social disadvantage.
I'm able now to look back with a deeper understanding of how we were shaped by our childhoods and the places we occupied during our youth.
I've come to see meaningful connections that can emerge from hardships, and that beauty and pain can coincide.