Stream

The best of what's new streaming on Netflix, Hulu, Max, Disney Plus, and more.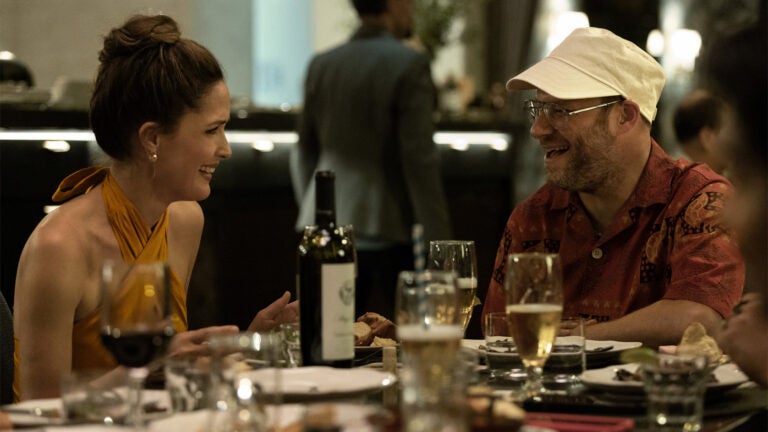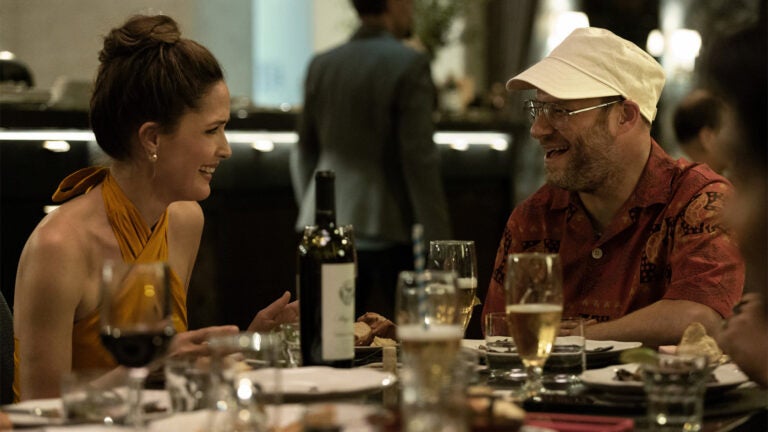 Welcome to Boston.com's weekly streaming guide. Each week, we recommend five must-watch movies and TV shows available on streaming platforms like Netflix, upstream, Amazon Prime, Disney+, MaxPeacock, Paramount+, and more.
Many recommendations are for new shows, while others are for under-the-radar releases you might have missed or classics that are about to depart a streaming service at the end of the month.
Have a new favorite movie or show you think we should know about? Let us know in the comments, or email [email protected]. Looking for even more great streaming options? Check out our previous editions must-watch list here.
Movies
"Champions"
For decades, sibling directing duo (and Rhode Island natives) Peter and Bobby Farrelly have championed actors with intellectual disabilities, writing roles that allowed audiences to see them as individual human beings and not merely vessels for inspiration. "Champions," the newest film from Bobby Farrelly, continues that lifelong commitment. After a taciturn college basketball coach (Woody Harrelson) gets a drunk driving conviction, he's sentenced to community service overseeing a Special Olympics basketball team. The film's plot is pretty straightforward, but the young cast — in particular Madison Tevlin as the brassy Consentino, the sole female on the team — adds enough funny moments to make "Champions" a worthwhile watch.
How to watch: "Champions" is streaming on Peacock.
"Dungeons and Dragons: Honor Among Thieves"
You don't need to know a single thing about the role-playing game Dungeons and Dragons to appreciate this surprisingly funny fantasy adventure, which stars Chris Pine as the overconfident leader of a ragtag group of thieves with magical abilities. (Except for him, he's just a "good planner.") After being betrayed by one of their former crew members (played with hilarious pomp by Hugh Grant), the team must head on a quest to save the world. Thanks for writing and directing by John Francis Daley and Jonathan Goldstein, the pair behind the 2018's action-comedy hit "Game Night," "Dungeons and Dragons" is a whole lot of fun, making the most of Pine, Grant, Michelle Rodriguez, and a small but memorable performance from Rege-Jean Page ("Bridgerton").
How to watch: "Dungeons and Dragons: Honor Among Thieves" is streaming on Paramount+.
"Inception"
As the hype for Christopher Nolan's "Oppenheimer" continues to build, now is a good time to revisit another of the director's best movies before it disappears from the Netflix library on June 1. Back in 2002, Nolan presented an idea for a horror film to Warner Bros. about "dream stealers" who could infiltrate minds, a la Freddy Krueger. While that would no doubt have been interesting, Nolan eventually landed on the heist film/psychological thriller structure for "Inception," a genuine cultural phenomenon when it was released in 2010. Building on Nolan's fascination with time and memory as shown in "Memento, " the film follows a team of "extractors" (led by Leonardo DiCaprio) who venture inside the mind of a business heir in order to plant the idea of ​​selling his father's company in his subconscious. Nolan's plots are always intricate jigsaw puzzles, but he pushed the envelope with "Inception," inspiring fans to invest in multiple viewings in an attempt to unravel its "dream within a dream within a dream" structure.
How to watch: "Inception" is streaming on Netflix.
tv
"Gremlins: Secrets of the Mogwai"
HBO Max (actually it's just "Max" as of May 23) dug into the nostalgia files for this animated prequel to "Gremlins," the 1984 Joe Dante-directed dark comedy that scarred a generation of young filmgoers with a deceptively fluffy marketing campaign that eventually helped create the PG-13 rating. Showrunner Tze Chun has added some of Dante's dark humor to the show, but instead focuses on the legend of the Mogwai, a longstanding part of Chinese folklore centuries before Dante got ahold of the material. Featuring a talented voice cast including James Hong, Matthew Rhys, Sandra Oh, and BD Wong, "Gremlins" breathes fresh life into a dormant franchise while taking it in an entirely new direction.
How to watch: "Gremlins: Secrets of the Mogwai" is streaming on Max.
"Platonic"
The secret sauce that made "Neighbors" and "Neighbors 2: Sorority Rising" a success was the undeniable chemistry of Seth Rogen and Rose Byrne, playing a married couple who tapped their inner teen in an escalating prank war against neighboring college students. "Platonic," a new series on Apple TV+, brings the pair together again, albeit in a slightly different configuration. Rogen plays a recently divorced brewmaster going through a midlife crisis, while Byrne plays his former bestie who has since started her own family with a doting husband (Luke Macfarlane). "Platonic" is at its best when Byrne and Rogen are together, even if the on-screen characters bring out the worst in each other.
How to watch: "Platonic" is streaming on Apple TV+.
Newsletter Signup
Stay up to date on all the latest news from Boston.com